Oxon Hill High School


Class Of 1961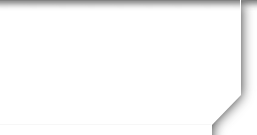 Message Forum
10/22/10 06:00 PM
#2

This is a good web site. Easy to use. I think we all wonder, from time to time, what happened and to whom. If classmates use this site, we can feel connected even when we can't "be there." Thanks for all this effort.
10/26/10 03:09 AM
#3

I am glad Mary Ann told me to get with it and join this web site hope to get in touch with some classmates I haven't been able to contact thru this. Hope to see a bunch of you at the 50th.

Cathy Clay
10/26/10 07:06 PM
#4

Am really enjoying this website - good job all of you who put it together - I sure hope lots of classmates utilize the site - amazing how the world has changed since we graduated, eh? Looking forward to the 50th - mercy, that has GOT to be a mistake!
10/29/10 09:53 AM
#5

KUDOS TO TOM AND MARY ANN MAY FOR CREATING THIS WONDERFUL WEBSITE FOR OUR CLASS. It will be so much fun to keep up with our classmates as the Reunion approaches. I am looking forward to next June, and spending time with old friends. Did I really say OLD??? That must have been a typo! I mean good friends........
11/01/10 08:21 AM
#6

I hope we have a wonderful turn out for the 50th. Time is passing so quickly and we may never have this opportunity again. I am looking forward to catching up with old friends. The website gives us a great tool to chat before we meet. May be we should all wear name tags with our graduation pictures, I know I look nothing like I did at 17. See you in June. Mary Anita Griffin (Kahler)
11/01/10 01:26 PM
#7

Mary Anita,

YES, you will be wearing a name tag with your High School Senior picture on it!!! Ha! We all have changed and only a few of us are truly recognizeable from 50 years of wear and tear. Also the print will be large> How did this ever happen??? I was never going to grow old, but it beats the alternative. Looking forward to seeing you (with glasses on) Mary Ann
03/30/11 09:28 PM
#8

wow, you added some new photos to the site. Great work for the team of hard workers!!!!
01/31/12 09:03 AM
#9

Just wanted to say what a great idea it was to create this site and what a great site it is. To those who have created it and worked so hard on it, thank you. I really haven't been on the site in awhile, but was prompted tocheck it out again after receiving a couple of Happy Birthday wishes from fellow classmates! Thanks again.
05/16/12 08:55 AM
#10

Well, I will be 70 soon!

I think it is time to update my profile!

Lets see if I get it done by July

Dick
06/11/12 05:11 PM
#11

Dick,

I have faith you can do it. Only 19 days left to July 1st!!

Mary Ann
09/05/12 10:56 AM
#12

Dick,

You missed the target date!! Let's see that profile update???? When????

Mary Ann