Oxon Hill High School


Class Of 1961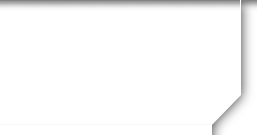 NEWS
This page will contain news about our classmates, teachers and others of interest to all:
Posted 4/14/2012 - Received the sad news from our classmate Al Hughes regarding the death of our teacher Richard A. Nicodemus on April 7, 2012, in Martinsburg, West Virginia. His obituary follows:
Richard A. Nicodemus, 79, of Martinsburg, West Virginia, passed away on Saturday, April 7, 2012, at Heartland of Martinsburg.
Born June 1, 1932, in Martinsburg, he was the son of the late Francis & Marie Audrey Kearns Nicodemus.
He was employed as a teacher in Jefferson County and Oxon Hill, Maryland for 30 years.
He was a veteran of the U. S. Army, having served in Germany, and was a member of Otterbein United Methodist Church.
He is survived by a number of cousins. Services and interment are private. Arrangements are by Brown Funeral Home. Online condolences may be offered at www.BrownFuneralHomesWV.com .
Posted 4/11/2012 - It is with great sadness that we report the death of our classmate, Priscilla Gossett (Mowery), who passed away on Saturday, April 7, 2012 in Leesburg, Virginia. Her obituary, which appeared in the Washington Post today , April 11, 2012, follows below. Our hearts go out to her family and friends.
PRISCILLA L. MOWERY

PRISCILLA LORENE MOWERY (Age 68)
Of Ashburn, Virginia passed away on Saturday, April 7, 2012 in Leesburg, VA. Mrs. Mowery was born June 27, 1943 in Hendersonville, NC to the late Jesse E. Sr. and Virginia L. Cooper Gossett. A brother, Jesse E. Gossett, Jr., also predeceased her. She worked 28 years with the Washington DC Metropolitan Police Department before retiring in 1995 and pursuing another 15 years with the Herndon Virginia Police Department. Mrs. Mowery had a great love for her family and enjoyed spending as much time with them as possible.
Mrs. Mowery is survived by her three sons: Steven M. Smith of Ashburn (Pam), Joshua E. Mowery of Winchester (Brandy), Jason A. Mowery of Ashburn (Jenn); a brother: Douglas M. Gossett of Prince Frederick, MD; five grandchildren and two on the way and a host of other relatives and friends.
Friends may call at Christian Fellowship Church, 21673 Beaumeade Circle in Ashburn, Virginia on Thursday, April 12, 2012 from 6 p.m. to 8 p.m. and again on Friday, April 13, 2012 from 11 a.m. until time of services. Services will also be held at Christian Fellowship Church at 12 p.m., with Pastor Fred Clark officiating. Interment will follow at Union Cemetery in Leesburg, Virginia.
Memorial contributions may be made to the
American Heart Association
, P.O. Box 5216, Glenn Allen, Virginia 23058. Online condolences may be sent at
****3/19/2012 - Just received the sad news that our teacher Nicholas Bush passed away on January 16, 2012 in Maryville, Tennessee. Please see his obituary below:
Nicholas Bush, age 87, of Maryville, passed away Monday, January 16, 2012, at Parkwest Medical Center. He served in the Army Air Corps in England during World War II. He was preceded in death by his parents, Michael and Milica Bush. He is survived by his wife of 64 years, Nana Mae Bush; daughter and son-in-law, Barbara and John Bakelaar; sons and daughter-in-law, Milton and Adrienne Bush and Robert Bush and partner, Stuart Brown; granddaughters, Anna Staples, Joanie Bakelaar, Marlayna Bush, and Elyse Bush; great-grandson, Nicholas Mackey; great-granddaughter, Brianna Staples; and many nieces and nephews. Family and friends will gather 11:00 AM Friday, May 18, 2012, at East Tennessee Veteran's Cemetery for the inurnment, Rev. Kenneth Tucker officiating. Arrangements provided by Miller Funeral Home, Maryville, (865) 982-6041, www.millerfuneralhome.org.
****2-28-2012 - Received this news and obituary regarding our coach and teacher James Matthews who passed away on February 22, 2012, from John & Sherry Kirby, OHHS Class of 1959.
2012 - Obituary - ASHEVILLE - James R. Matthews, Feb, 18, 1932 - Feb 22, 2012 - On Wednesday, Feb 22, 2012, Jimmy Matthews, currently of Asheville, N.C., formerly of Washington, D.C., passed away. Jimmy is survived by his wife of 58 years, Mary Ann; 4 children, Jim, Michael, Patrick Matthews and Leigh Ann Smith; 8 grandchildren, Megan Matthews Bunning, Jamie Book, Chris, Kellie, Maggie and Tucker Matthews, Jennifer and Justin Smith; and 2 great grandchildren, Ella Book and Emory Bunning. In lieu of flowers, send donation to the Valley Springs Lions Club, in care of Andy Aaron, 315 Watson Road, Arden, NC 28704 A Celebration of Life / Memorial service will be held on Monday, February 27, 2012, 6 PM at Skyland Methodist Church, 1984 Hendersonville Road, Skyland, NC 28803.
**** 12/20/2011 My husband, Tom May, (OHHS Class of 1959) received this email from Ron Roland (OHHS Class of 1960) regarding Bill Johnson (OHHS Band Director). This should be of interest to all, especially those who were in the band. Bill Johnson was important in many of our lives and I am sure he would love to hear from you. Mary Ann May
TOM,
MY NAME IS RON ROLAND, AND I LIVE IN DICKINSON TEXAS. I ATTENDED OXON HILL HIGH SCHOOL, . I AM A
MEMBER OF THE CLASS OF 1960. I HAVE AN OLD FRIEND DOWN THE ROAD FROM ME THAT IS IN AN ASSISTED LIVING HOME, WE MEET UP EVERY WEEK OR TWO AND TALK OLD TIMES AND LISTEN TO MUSIC. HIS NAME IS BILL JOHNSON AND HE USED TO BE OUR BAND DIRECTOR. HE IS AWAY FROM HIS OLD STOMPING GROUNDS AND HIS HEALTH ISN'T THAT GOOD AND HIS MEMORIES ARE FAILING AT TIMES. HE SPENDS MOST OF HIS DAYS IN HIS ROOM LISTENING TO HIS BOZE RADIO AND CD PLAYER. HE TALKS OF THE OLD DAYS AND THE OLD BAND WHICH HE SAYS WAS HIS BEST. HE PLAYS CD'S THAT HE HAS KEPT AND THOSE THAT WERE GIVEN TO HIM BY FRIENDS SUCH AS LORA MCDONALD WITH THE CAPITOL WOODWIND QUINTET. HE TELLS STORIES OF GIVING MUSIC LESSONS TO SOME OF THE OLD STUDENTS AND CHARGING AT TIMES AS LITTLE AS $1.00 FOR A LESSON. HE TELLS ME HE DIDN'T WANT TO MAKE EVERYONE A MUSICIAN, BUT WANTED EVERYONE TO ENJOY MUSIC. THAT WAS HIS GOAL.
RAY WOCKLEY AND I GREW UP TOGETHER AS NEIGHBORS, RAY SENT ME
THE CLASS OF 59 WEBSITE. I READ YOUR GREAT STORY OF LIFE GROWING UP IN OXON HILL. I ALSO WALKED DOWN THAT HILL TO THE HIGH SCHOOL WITH MY CORONET IN HAND FOR BAND PRACTICE WITH MR. JOHNSON. AND AS YOU SAID
IN YOUR STORY, WHAT A SPECIAL PERSON HE WAS. I COPIED THE STORY AND GAVE IT TO BILL TO READ. HE READ IT OVER AND OVER AND THANKED ME SO MUCH FOR GIVING IT TO HIM. IT MEANT A LOT TO HIM. HE TALKED OF YOU AND OTHERS IN THE BAND, SO I SENT HIM OTHER STORIES THAT I COPIED FROM YOUR
WEBSITE, LIKE DAVID DALGREN AND LORA MCDONALD. SUSAN, BILLS DAUGHTER WHICH VISITS HIM PRETTY MUCH EVERY DAY TELLS ME DAVID KEEPS IN TOUCH WITH HER. BILL HAS TOLD ME A FEW TIMES HE HASN'T HEARD FROM TOO MANY PEOPLE BUT WOULD VERY MUCH LIKE TO. HIS MEMORY IS DEAD ON IN SOME AREAS, BUT IS LACKING IN OTHERS AND HE KNOWS THIS. WE TALK ABOUT IT. HE TELLS ME ITS HIS AGE. 84 . ALTHOUGH HE TOLD ME HE WAS BORN IN 1923. THE NUMBERS DON'T ADD UP BUT I DON'T REALLY CARE.
SO I AM ASKING YOU TO PLEASE GET IN TOUCH WITH HIM, AND IF YOU ALREADY HAVE AND HE FORGOT, PLEASE FORGIVE HIM. SINCE NANCY PASSED AWAY A FEW MONTHS AGO AND HIS KNEE REPLACEMENTS GOING BAD, LEAVING HIM IN A WHEELCHAIR, AND IN AN AREA WHERE HE DOESN'T REALLY KNOW THAT MANY PEOPLE, HE'S A BIT DEPRESSED AND WOULD LOVE TO HEAR FROM PEOPLE THAT MEANT SOMETHING IN HIS LIFE. HE GAVE ME PERMISSION TO GIVE OUT HIS ADDRESS AND PHONE NUMBER TO HIS STUDENTS. IF YOU COULD PLEASE ASK OTHERS TO WRITE OR GIVE HIM A CALL ANYTIME. THIS WOULD MAKE HIM SO HAPPY. THANK YOU SO MUCH.
ADDRESS CHARLES WILLIAM JOHNSON
BAYWIND VILLAGE
411 ALABAMA AVE
#212
LEAGUE CITY, TX
77573
713 854 9233
THANK YOU SO MUCH.
RON ROLAND 713 202 8958
**** 11/19/2011 See Bob Stone's announcement on the Homepage regarding a multiple class mini reunion/ birthday breakfast for Dick Blohm (class of '60) at the Holiday Inn in Port St. Lucie, Florida on 1/11/2012.
***10/12/2011 Received a picture from Joyce McCallister (Amenta-Schmidt)of Forest Heights School Grade 5-6 class taken in 1954. Many thanks, Joyce, for sharing this. The picture is posted in "Special Pictures" Elementary School Section
***8/30/2011 Received this email information from Dave Dahlgren (OHHS Class of '59) regarding Bill Johnson which should be of interest especially to former band members.
I spoke this morning to Bill Johnson and to his daughter, Susan. Bill is in very good spirits, and is happy with the care he gets in the rehab facility. His immobility is related to a failed knee prosthesis. He moves from bed to chair with help but doesn't walk. His severe illness of last winter is a blood disorder which is, for now, under control.
Susan is his only family caregiver, and sees Bill every day. Both she and Bill expressed great appreciation for all the cards and calls from Bill's former students.
Here are phone numbers:
Susan: 713-502-5043
Bill: 713-854-9233
***8/20/2011 Just received the following email from our Teacher Clarence McKinley:
Diane Shimp Spencer, Mary Ann Moore May, Beverly Ziegler Baden
As youi know my wife and I did not attend the Reunion of your class. Consequently, I am providing an update regarding my life following OHHS (55-62) I served as Supervisor of Instruction for Mathematics and Science in Wicomico County School System from 1962 till 1984. My wife and I are retired outside of Salisbury. MD (Wicomoco Co.) in a community near the Chesapeake Bay Area. The only faculty member with whom I have maintained contact has been Bill Johnson. Members of the Band may be interested in knowing that he resides near Houston, Texas. His wife, Nancy, is deceased and he is near his daughter, Susan. Members of your class who were in the Band may be interested in knowing his phone number - 713 854-9233.
I possess fond memories of the 1961 OHHS Graduating Class. The seven years I spent at OHHS come to my mind quite often. This was a great era in which to have been a classroom teacher. During my years as an administrator operating out of the Board of Education office I did miss the personal contact that I had with students at OHHS. I welcome contact from former students.
Clarence P. McKinley 20925 Bivalve Wharf Road, Bivalve, MD 21814-0106 Phone: 410 873-2925 (Residence) 410 524-1074 (Ocean City) E-mail: McKinley56@verizon.net
***7/7/2011 - We regret to announce that we were informed by our classmate Richard Taylor of the death of Richard Holmes on June 6, 2011. Please see the "In Memory" section to review his obituary and also there is a link to the St. Louis Beacon which has his obituary and two pictures of Richard. He had a remarkable career in music and touched many lives in very positive ways.
***7/7/2011 - We were mistakenly informed that Oxon Hill High School was no longer the "Clippers" and that the clipper ship was also out. We verified with the school that they were still the "Clippers" and the clipper ship was still in also.