Oxon Hill High School


Class Of 1961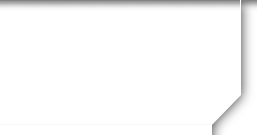 In Memory
Earl Williamson
Earl Wayne Williamson Jr.
1943 - 2022
EARL WILLIAMSON OBITUARY
In loving memory of Earl Wayne Williamson Jr. (March 15, 1943 - May 26, 2022) of Fairbanks, Alaska.

Dad died unexpectedly due to complications of a gunshot wound sustained decades ago in an act of heroism during a robbery. He was born in Washington, D.C. and lived in many places around the country. He served in the Army during the Vietnam War. He worked in the defense industry in Washington, D.C. for most of his career.
In retirement, he settled in Fairbanks to be a wonderful grandfather.

He is survived by his daughters, Amy Williamson and Alexandra Maertens; cousin, Cynthia Little; and his grandchildren, Quinn and Rose Therrell, and Misha Maertens.
Published by Daily News-Miner on Jun. 7, 2022.