Oxon Hill High School


Class Of 1961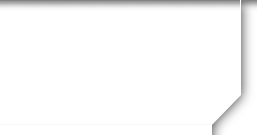 In Memory
Lois Guerrieri
Lois Marie "Sissy" Guerrieri, 72, of 95 Haytie Lane, passed away Thursday, November 20, 2014, at her residence. Lois was born in Washington, D.C., the daughter of the late Louis Richard and Lois Delilah (Smith) Guerrieri.
Lois' (Sissy's) family wishes to add the following reverent comments about their beloved friend. "Sissy lived her life by her belief in the oneness of the universe and all people. She was generous, selfless, kind and innocent with a smile that lit the darkest corner. She was a seeker of truth, a philosopher, poet, and guardian of Nature and all her creatures. Having lost her left hand and part of her arm in an accident at an early age, many people who knew Sissy were in awe of her physical strength and agility. Among her other talents, she made furniture, was a photographer, cut firewood, was a one-handed knitter, and created incredible works of art in oils, pen and ink, and other media. Sissy was a genius housed in a quiet, modest vehicle.
Above all, Sissy was a devoted daughter, sister, aunt and friend—a true renaissance woman, amazing in every way. Brilliant. Innocent. Kind. Genuine. Seeker. Teacher. Caregiver. Champion of the underdog. Words cannot describe this beautiful soul and what she meant to her family and all who came to know her. Fly free, Sissy."
Surviving is a brother, Richard P. Guerrieri of Staunton; two sisters, Carmella L. Joseph of Middlebrook and Mary Ann Guerrieri of Swoope; four nephews, Robert J. Faraoni, David E. Joseph, Aaron P. Guerrieri and Kenneth M. Faraoni; and a niece Jennifer A. Joseph also survives. She was also survived by her loving pet dog "Cricket."
All services will be private.